M. Giry (1701/1712)
1701 (or 1712): Apologeticum with French translation.
I've not seen this volume. The following notes are derived from and © Textes Rares, whom I wish to thank for permission to reproduce this material here.
Tertullien, Apologétique, ou Défense des chrétiens contre les accusations des gentils. De la traduction de M. Giry,... Nouvelle édition avec le texte latin à côté, augmentée d'une Dissertation critique touchant Tertullien et ses ouvrages . Paris, 1701 ou 1712. In-12, LX, 246 pages.
La page de titre manque à notre exemplaire, mais une erreur de pagination sur la dernière page nous a permis de l'identifier.
Dans cette édition bilingue, le texte latin est composé en corps plus petit et placé dans les marges, à la manière des gloses, sur une justification particulièrement étroite (voir les pages 40-41 et 242-243).
La reliure date du début du XVIIIe siècle.
Cette traduction a été souvent rééditée, comme en témoigne l'approbation.

(The title page is missing in this copy, but an error in pagination on the last page permits us to identify it. In this edition, the Latin is set up in a small typeface and placed in the margin, rather like a medieval gloss (on the right hand side of the page shown). The binding of this copy is c.18. The translation has often been reprinted, and is well-thought of.)
---
Here are some images from the edition.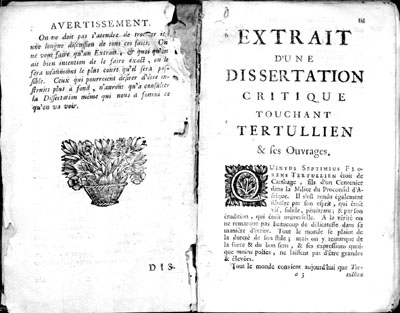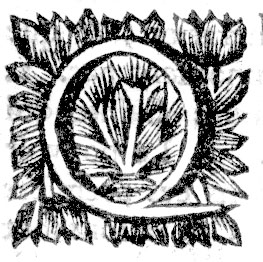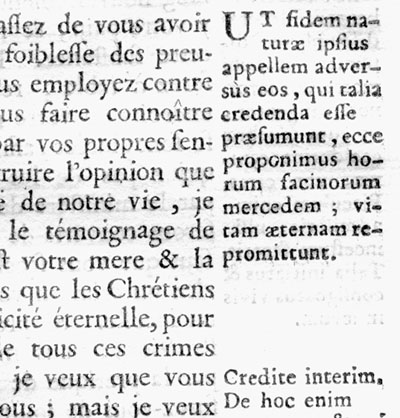 This page has been accessed by
people since 26th October 2001.

Return to the Tertullian Project / About these pages